Natural Gas: A Homeowner's Step in the Wrong Direction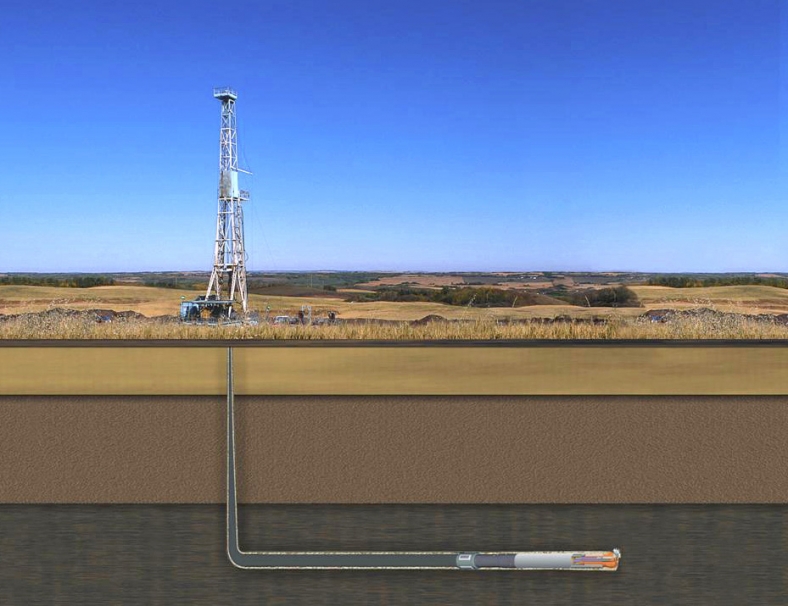 Natural gas is all the rage. Terms like "bridge to the future" and "clean burning fuel" are thrown around daily, and people seem to think it's a panacea.
Before you drink this kool-aid, take a minute to read below. Natural gas is not the savior many people would suggest.
Economics:
One reason natural gas is so widely beloved is its low price point–a major incentive for many homeowners struggling to pay high oil bills. Its local production in the United States means there is no reliance on foreign cartels who can control the prices. It's relatively inexpensive to heat your home through the winter when the natural gas prices are this low. The average American is paying around $732 / year for heating with natural gas, while with oil is paying around $2,535 / year. This is a huge difference, and it makes sense why one might want to switch.
However, we're not so convinced it's a cost-effective option. Installation alone will take a large chunk out of your bank account, to the tune of around $2,500 to $10,000. As we looked at above, it's cheaper to fuel with natural gas in the short term, but that isn't necessarily true in the long term. While it may currently be cheaper than oil, many are predicting a rise in prices, and this rise has already started. This February, prices hit a 5-year all time high. In Manhattan the natural gas price went up 1000% in January.
It's also important to remember there is a lot of price volatility involved in the business of natural gas. As a fuel source that is by no means infinite, we really don't know where the price will go, and estimates for how much is available vary constantly. Even with the boom in natural gas attainment, after this winter many experts are concerned the stockpiles will not be replenished in time for next winter. In New England, we are extremely reliant on getting the gas, which doesn't always bode well for prices. Since around 2012 limited supplies and bottlenecks in pipelines have spiked New England prices, with no end in sight. By relying on natural gas for your heating you are subjecting yourself to constantly changing prices. Tacking on the expensive conversion, it's not quite as cost effective as you might have initially thought.
How "clean" is it?
Another popular reason why people love natural gas is it burns cleaner than other fossil fuels–which is true! Natural gas emits 30 percent less carbon dioxide than oil, a big difference when considering the current pace of worldwide emissions. We certainly need less emissions, and it's great that natural gas burns cleaner; however, this doesn't mean it doesn't have a harmful impact.
Something often overlooked when debating the merits of natural gas is where it comes from, and how we get it. While the combustion process might be less harmful than oil or coal, that doesn't mean it has a lower overall impact. In fact, the method by which we get natural gas is not as clean as you might think.
To extract natural gas, most companies use a method called "Fracking," which I'm sure you've heard before. Drive through upstate NY, and driveways will be littered with signs showing big X's over the word "Fracking." Hydrofracking is commonly how natural gas is removed, through the process of blasting a high pressure stream of water, sand, and chemicals to fracture the shale (where the gas is trapped), which allows it to escape and be captured. The less-publicized truth, is that through this process, up to 7.9 percent of the underground methane escapes into the atmosphere. Methane is a primary component of natural gas, so when fracking occurs, there is no shortage of methane to be released.
What's bad about Methane? Simply put, a lot. Methane is a more potent greenhouse gas than carbon dioxide, trapping far more solar radiation (ie, trapping heat) in the atmosphere. It's around 20 times more effective at doing so than carbon dioxide. Even so, this is underestimating to a degree, today we believe it is at least 56 times more effective at trapping heat, if not more. If you haven't picked up on it yet, this makes it a huge driver of climate change, and the more natural gas harvested and shipped, the more methane is released. Studies have also found methane leaks during transportation alone now outweigh the climate benefits of natural gas. So while it might be burning cleaner in your house, on the other end, it's spurring climate change.
And that's not all, researchers are finding that natural gas has actually drove out some investment in renewable and nuclear energy. Renewable sources such as wind or solar are hugely important to reducing greenhouse gases because they have zero carbon emissions, easing off our reliance on fuel sources that emit a lot of carbon and other greenhouse gases. So the fact we are losing investment in those energy sources to natural gas (a quite significant emitter) is not good for mitigating climate change.
There are other options:
We understand why you might want to convert. We enjoy saving the extra dollars on our heating bills as much as the next person. But natural gas isn't the only option you have, there are many other heating sources that will save you money, and keep your ecological footprint lower than ever before.
The first step is increasing your home's performance. Before even thinking about what to do with your furnace, you should get an energy auditor or home performance contractor to tell you how your house is performing. Having good insulation and proper air sealing will (without changing your heat source might I add) reduce heat loss, decrease your environmental impact, and lower your operating costs by 20 to 30 percent. In addition, there are many other home performance changes that can further increase your savings.
Heat pumps or geothermal is another great way to increase efficiency and decrease costs. It might cost a little more up front to install, but it will pay itself back to you in operation. The average heat pump only costs around $5000, the same as, if not lower price than installing a natural gas system. Other technologies like pellet boilers are now similar in cost to natural gas systems, and are more cost effective in the long-term.
Point is, there are a lot of great technologies in the market that are not only more cost effective to install in your home, but are much cleaner and will reduce your impact on the environment. The future is important, and how can natural gas be the "fuel of the future" if it's so harmful to our already endangered environment?